Immigration Services – Canada
RPH Professional Consultancy Hub Lifting the boundaries for Professional Development
O Canada! A beautiful and active country with a rich history and vibrant culture.!
Are you thinking about immigrating to Canada? You're not alone. Every year, hundreds of thousands of people from all over the world uproot their lives and move to Canada in search of a better life. And it's no wonder why– Canada is a beautiful country with plenty of opportunity for those who are willing to work hard. If you're on the fence about whether or not you should make the move, continue reading why you should definitely consider immigrating to Canada.
Services we offer..
RPH Group offers these services with our associated Regulated Canadian Immigration Consultants.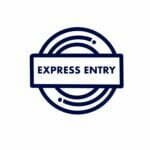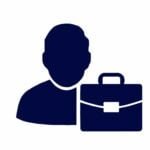 Work Permit & Business Visa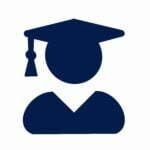 Study Permit & Co-op Work Permit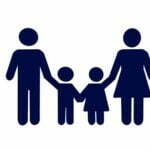 Visitor Visa & Family Sponsorship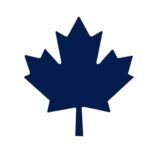 Canada is one of the largest economies in the world, boasting strongest currencies, highest standards of living with a stable job market, most diversified and prosperous countries in the World. Canada has 10 provinces and 3 territories for a total of 13 regions. Canada is the largest producer of hydroelectricity and has the world's longest coastline at 202,080 kilometers / 125,567 miles. The greatest distinguishable feature of Canada are its three oceans: Atlantic, Arctic and Pacific Ocean.
Canada is a wondrous land of breathtaking beauty and captivating wildlife, large cities and undeveloped islands. It is one of the most peaceful and prosperous countries in the world, boasting a high standard of living for its inhabitants.
Its advanced economy produces an array of technologically sophisticated products, such as cars, electronic devices, aircraft, industrial machinery and petrochemicals. Its agricultural sector is rich in resources and largely based on natural resources such as agriculture, fisheries, forestry and tourism. Canada also has an abundant supply of energy. Canada's proximity to the United States makes trade a major component of it's economy.
10 Reasons Why You Should Consider Immigrating to Canada
1. The healthcare system.
In Canada, healthcare is universal–that means that everyone has access to basic medical care, regardless of their income level or employment status. And it's not just emergency care that's covered–regular doctor's visits, diagnostic tests, mental health services, and more are all included.
2. The education system.
Canada also has one of the best education systems in the world. Students are free to attend public schools until they finish high school, and there are plenty of options for post-secondary education as well. Whether you want to attend a community college, trade school, or university, there's a program for you in Canada.
3. The job market.
The Canadian job market is strong, and there are opportunities for people in all kinds of fields. No matter what your skillset is, there's a good chance you'll be able to find work in Canada. And if you're bilingual, your chances are even better!
4. The scenery.
From the bustling cityscape of Toronto to the rugged coastline of Vancouver Island, there's something for everyone when it comes to Canadian scenery. No matter where you end up living, you'll be able to find breathtaking natural beauty right outside your door.
5. The people.
Canadians are known for being friendly and welcoming, and that reputation is well deserved. You'll find that people in Canada are generally very open-minded and accepting, and that they're always ready to help out a fellow Canadian–or new immigrant!
6. The food.
If you love good food, then you'll feel right at home in Canada. From delicious seafood dishes on the East Coast to hearty prairie classics in the Prairies, there's a little bit of everything when it comes to Canadian cuisine. And of course, we can't forget about poutine–the quintessential Canadian dish!
7. The weather.
Contrary to popular belief, it doesn't always snow in Canada! In fact, depending on where you live, the weather can be quite pleasant–especially in the summertime. Of course, if you do enjoy snow and cold weather, then you'll be happy to know that wintertime in Canada can be absolutely stunning – just make sure you're prepared with lots of warm clothes!
8. Pro-Immigration Government Policies .
In recent years , the Canadian government has implemented several pro-immigration policies with the goal of making Canada a more welcoming place for newcomers . These policies include everything from reducing wait times for Permanent Resident status to increasing funding for settlement programs .
9 A thriving economy .
Thanks to a strong job market and a robust economy , newcomers to Canada have plenty of opportunities to find work and start building a new life .
10 A commitment to diversity .
For years , immigrants have been coming to Canada in search of safety , freedom , and opportunity . And today, that tradition continues– Canadians pride themselves on being an inclusive, multicultural nation where everyone is welcome .
There are plenty of great reasons to consider immigrating to Canada! Whether you're looking for better job prospects , a higher quality of life , or simply want to experience all that this amazing country has to offer , Canada is definitely worth considering . So what are you waiting for? Start planning your move today!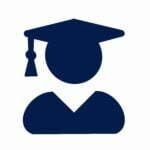 Study Permit and Co-Op Work Permit
Study in Canada is a popular destination for international students from all over the world. With the Canadian government's commitment to openness and diversity, this country is a great place to live. We have expertise in handling immigration applications for study in Canada as an international student and co-op permit applications. Our team of experts can help you with every step of the process – from preparing your file for submission to answering any questions you might have about the process. We are committed to providing outstanding customer service so that you can feel confident about every decision you make.
To get started on your application today, click here or text us today.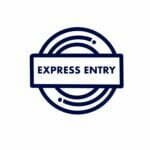 Express Entry
Process for skilled worker who want to settle in Canada permanently. 3 Immigration programs managed through express entry are:
Canadian Experience Class

Federal Skilled Worker Program

Federal Skilled Trade Program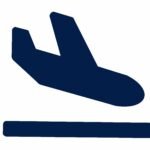 Visit Visa
Want to visit Canada or reunite with your family member, apply for a Visitor Visa. The process is made simple and straight forward with us, so you can spend less time worrying about visas and more time planning your dream vacation. Whether you're coming for business or pleasure, we'll make sure your visa application is handled quickly and efficiently, so you can start enjoying your trip as soon as possible. Come explore all that Canada has to offer!
Parent and Grandparent Super visa
As a Canadian resident or permanent resident, are you missing your parents and grandparents? This visa lets parents and grandparents of Canadian citizens and permanent residents visit their families up to 5 years. We have you covered to apply for Super visa. We provide all the information you need to apply for your visa, including a checklist of what documents you will need.
Provincial Nominee Program
Immigrate by being nominated by a Canadian Province or territory. If you're interested in immigrating to Canada, Provincial Nominee Program may be the right program for you. The province nominates individuals who have the skills and experience to contribute to the economy of that province.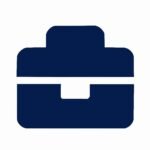 Work Permit
Work Permit application for temporary workers, business people and student graduates. Who needs a work permit? Which work permit is applicable to you? What is Labour Market Impact Assessment? We're here to assess your profile and make the process as easy as possible for you. We provide information on what documents you need and guide you through every step of the process, ensuring that your experience is as stress-free as possible.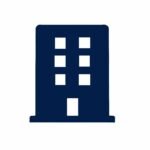 Labour Market Impact Assessment
Apply for LMIA to hire foreign workers. The Temporary Foreign Worker Program helps you hire temporary foreign worker to fill labour and skill shortage. We will assist you to determine your eligibility for an LMIA and we'll take care of the process from start to finish. Apply for your LMIA today!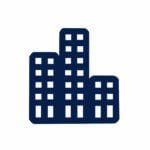 Start-up Visa
Immigrate to Canada by starting a business and creating jobs. We offer comprehensive services for migration to Canada with start-up visa. We will help you navigate the complex process of setting up your business in Canada.
Atlantic Immigration Program
immigrate by graduating from a school or working in New Brunswick, Nova Scotia, Prince Edward Island, or New Foundland and Labrador.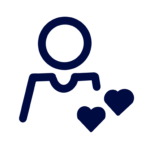 Caregivers
Immigrate to Canada by providing care for children, the elderly or those with medical needs, or work as a live-in caregiver.This is a great opportunity for those looking to make a difference in the lives of others, while also having the chance to live in an amazing country. If you have the necessary skills and qualifications, don't hesitate to take advantage of this opportunity. Apply today!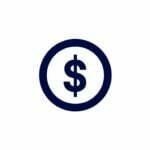 Economic Mobility Pathway Pilot
Canada is one of the most popular destinations for refugees around the world because of its welcoming culture and welcoming immigration programs like economic permanent residence pathways as an eligible skilled refugee.
To learn more about the Canadian immigration process and which program might be right for you.  Make your move today!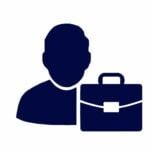 Self-employed
We assist self-employed foreign nationals with different immigration programs, such as the Self-Employed Person in Cultural Occupations Program and the Self-Employed Person in Athletic Activities Program. Our qualified team will guide you through the whole process, making it fast and easy. Start your journey towards a new life in Canada now!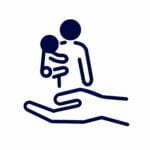 Refugees and Asylum
Immigrate to Canada as a refugee or become a sponsor. We provide information on the application process, prepare your application package. For more information, reach out to us today!
Rural and Northern Immigration Pilot
Smaller Canadian communities supporting their local economy through immigration. Only for permanent resident applications after later in 2019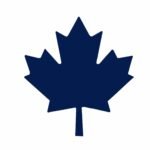 Quebec Selected Skilled Worker
Immigrate as a skilled worker in the province of Quebec. If you're looking to settle in Quebec, this program will be just what you're looking for!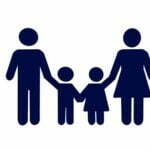 Family Sponsorship
Let us help you sponsor your relatives, including your spouse, children, parents, grandparents and others to immigrate to Canada.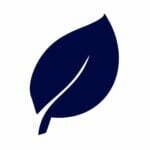 Agri-food Pilot
Immigrate to Canada by working in specific agri-food industries and occupations. We update our clients on their status every step of the way, so they know exactly where they stand. We take care of all the complicated paperwork, too!
Provincial Nominee Programs
Alberta Advantage Immigration Program (AAIP)
Alberta Opportunity Stream
Alberta General Express Entry Stream
Alberta Accelerated Tech Pathway
Rural Renewal Stream
Farm Stream
Graduate Entrepreneur Stream
Foreign Graduate Entrepreneur Stream
Rural Entrepreneur Stream 
British Columbia Provincial Nominee Program (BC PNP)
Skills Immigration- Skilled Worker Category, Healthcare Professional Category, International Graduate Category, International Post-Graduate Category, Entry Level and Semi-Skilled Worker Category.
Express Entry British Columbia
Entrepreneur Immigration
Ontario PNP: Ontario Immigrant Nominee Program (OINP)
Human Capital Category
Masters or PhD Category
Employer Job Offer Category
Business Category
Manitoba Provincial Nominee Program (MPNP)
Skilled Worker in Manitoba Stream
Skilled Worker Overseas Stream
Manitoba Business Investor Stream
International Education Stream
Morden Community Driven Initiative.
Saskatchewan Immigrant Nominee Program (SINP)
International Skilled Worker Category
Saskatchewan Experience Category
Entrepreneur and Farm Category
International Graduate Entrepreneur Category
Nova Scotia Nominee Program (NSNP)
Nova Scotia Experience: Express Entry
Nova Scotia Labour Market Priorities
Nova Scotia Labour Market Priorities for Physicians
Skilled Worker Stream
Occupation In-Demand Stream
International Graduates In-Demand
Entrepreneur Stream
International Graduate Entrepreneur Stream
Physician Stream
New Brunswick Provincial Nominee Program (NBPNP)
Express Entry Stream
Skilled Workers Stream
Business Immigration Stream
Strategic Initiative Stream
Atlantic Immigration Program
Newfoundland and Labrador Provincial Nominee Program (NLPNP)
Newfoundland and Labrador Express Entry Skilled Worker
International Graduate Category
International Entrepreneur Category
International Graduate Entrepreneur Category
Prince Edward Island Provincial Nominee Program (PEI PNP)
PEI PNP Express Entry
Labour Impact Category
Business Impact Category
Northwest Territories Nominee Program (NTNP)
Express Entry System for Skilled Workers
Skilled Worker
Entry Level/Semi-Skilled Occupations
Business Stream
Yukon Nominee Program (YNP)
Yukon Express Entry (YEE)
Yukon Skilled Worker Program
Yukon Critical Impact Worker Program
Yukon Business Nominee Program
Yukon Community Pilot
RPH Corporate Consultancy Hub
10665 Jasper Ave, Edmonton, AB T5J 3S9
RPH Educational and Professional Consultancy Hub
10665 Jasper Ave, Edmonton, AB T5J 3S9